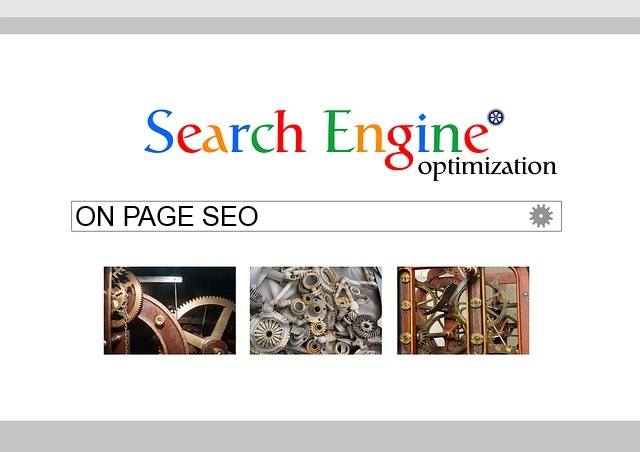 What is Search Engine Optimization?
Search Engine Optimization as defined by Webopedia:
Search engine optimization is a methodology of strategies, techniques and tactics used to increase the amount of visitors to a website by obtaining a high-ranking placement in the search results page of a search engine (SERP) — including Google, Bing, Yahoo and other search engines.
Search Engine Optimization as defined by Wikipedia:
Search engine optimization (SEO) is the process of affecting the visibility of a website or a web page in a search engine's unpaid results – often referred to as "natural," "organic," or "earned" results. In general, the earlier (or higher ranked on the search results page), and more frequently a site appears in the search results list, the more visitors it will receive from the search engine's users.
That may sound very technical, but don't worry, it's not really difficult to implement. Search Engine Optimization, or SEO, involves using strategies and methods to ensure that your website is most attractive to the search engines. SEO includes everything you put on your webpage, and anything you do off your webpage to help improve your page rank and ultimately get more traffic. Technically, it includes all activities that are free and does not include paid advertisements.
SEO is commonly broken down into on-page SEO and off-page SEO. In this post, we will cover on-page SEO, and we'll cover off-page SEO in the next post.
The traffic to your website will evolve and grow as you create and perfect each of the ten on-page SEO ideas below. They are not in any particular order. You can choose which one you want to focus on, but pay close attention to the sections that mention anything to do with content. One of your best marketing techniques comes with the content on your website, and with email marketing.
On-Page SEO
Any type of process that will improve page rank and traffic that is performed on the pages of your website, such as adding content, using specific keywords in the content, using keyword tags, titles, subtitles and more is on-page SEO.
10 Tips to Improve Your On-Page SEO
One thing you can do today to immediately improve your website, and help to draw traffic, is to improve your on-page SEO. When embarking on any SEO strategy, remember that what works today may not work tomorrow. It's imperative to keep up-to-date on SEO strategies so that you can keep your websites updated and attracting as much organic (free) traffic from the search engines as possible.
Improve URL Structure – If you use WordPress this is easy to do, you just have to set it up right. In WordPress, go to Settings > Permalinks to choose your URL structure. If you use Post Name, it will include your title in the URL, which should include your keywords. Choose a title that makes your URL shorter, rather than longer, using words that describe the page or post's topic. If it's a keyword, that's even better. If you're not using WordPress, be sure to choose a URL structure that will enable you to  that as your site grows you'll easily be able to organize the pages.
Optimize Page Titles and Headings – A page title is usually also the URL, although it is suggested that if a title is long, you should shorten the URL. Also, within any page you will have headings, subheadings and more that are all opportunities to use keywords and descriptive words that will help search engines find you and rank your website.
Use Keywords Thoughtfully – When you use keywords, it's important to understand that you don't want to overdo it. In the old days, this was called "keyword stuffing". On any page of your site, whether it's a page, or a blog post, you don't want to have more than a 2 percent keyword density. That means for every 100 words, you'll want no more than 2 instances of any one keyword for which you're trying to rank.
Use Images Properly – When you use an image be sure to use only images that truly bring your information to life. Also, don't put them where H1 header information goes, which should always be text. If you add an image near an H1 tag, be sure to flip over to the HTML side and make sure the image didn't insert inside the H1 tags.  In addition, fill out the "alt" information for the image in a descriptive format. For example, instead of adding simply "flowers", state the name of the flowers and explain why that image is important. What does it demonstrate?
ALT Text and Tags Still Matter – As mentioned above, "alt" text serves a purpose. Many people will say the alt tags don't really matter anymore, but the truth is that they do matter, for a variety of reasons. Two of those reasons include any disabled people who may come to your site, and search engines that use that information to rank your website.
Use Internal Links – Linking to other relevant information on your website within blog posts, and from any other information you share, is a good way to help search engines find more relevant information, and it's also a great way to keep people on your site longer. Both of these things help your site rank higher.
Blog & Add Content Often – The content you create needs to be laser focused and targeted toward your audience. It also needs to be added regularly and consistently over time so that your website is being updated often. This will cause the search engines to crawl your website more often, improve your authority, and also keep your audience interested.
Make Your Website Responsive – Starting in April of 2015 Google decided that they would rank responsive websites higher than those that are not. A responsive website works on any type of device that your audience may use to access your website, such as a smart phone or tablet. If you use WordPress, you can easily use a responsive theme to accomplish this.
Improve Your Website's Speed – If you use a self-hosted WordPress site, you can make your page-load fast. Ensure that it loads in less than 3 seconds for the best ranking and use by your audience. You may need to talk to your web designer or webmaster to accomplish this, as it's a little more advanced. Some hosting companies provide programs, such as Cloudflare, that will help your site to load faster.
Secure Your Website – By setting up your website so that your URL starts in HTTPS, instead of just HTTP, you can immediately get a higher ranking, and offer your users a much safer experience because it's all about security. Just realize that the S stands for security. The way you get this is to get an SSL certificate for your website, which is something you can purchase from your hosting company, or from a security certificate company.
You don't have to do everything mentioned above, but do the ones that you can, the ones that you understand, and save the more advanced issues for later. We will go into more detail on each point in later posts. For now, just remember, having a website up and running is better than waiting until everything is perfect. You can improve as you go.