Hosting or participating in contests and giveaways are fantastic ways to boost the visibility of your business, and help you gain web traffic.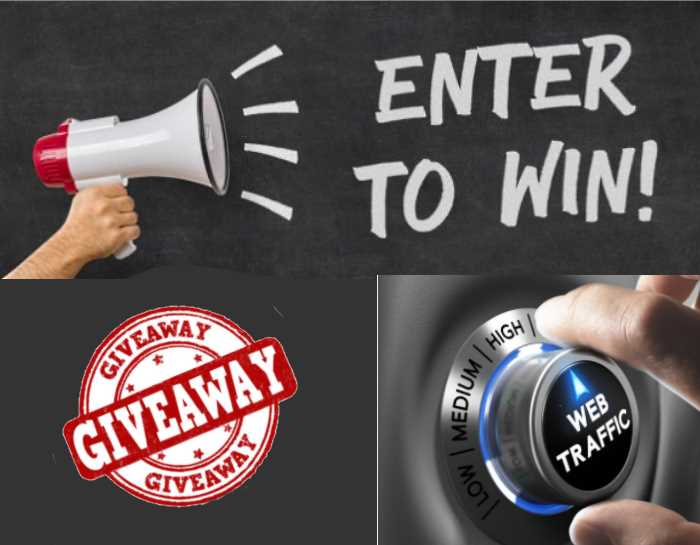 Contests
Contests can be designed in a variety of ways, but the most crucial consideration is to give away something your target audience would enjoy rather than something that the general public would want.
For example, anyone and everyone would want to win an Amazon gift certificate, or straight cash. But you don't want just everyone entering your contest. You want the people that are genuinely interested in your website's subject. So be sure to choose prizes that fit your niche.
Contest Software
There are several software programs available that can streamline your contest. Some of them give more entries to people that post about the contest on their blog, social media sites, etc, and for referring friends, which will drive more traffic to your site. Some will even offer to subscribe them to your newsletter.
Caution!
Be sure to check with the laws in your state concerning contests. Some states require that anyone who wants to run a contest must register it with their state before they can host one.  In other states you may only be allowed to hold a sweepstakes, where the winner is randomly chosen. Contest laws vary by state, so be sure to check them before holding your contest, but you can often get a shout-out for around $20, depending on how many followers they have.
Types of Contests
The kinds of contests you can hold is limited only by your imagination. Here are a couple of ideas:
Photo Contests
The photo contest is an easy one. Hundreds of contests have been won over the years by people simply taking photos all throughout their day to upload for everyone else to see. Tell them to take pictures answering prompts such as "my favorite flowers", or "my favorite place in town". These would be good prompts for a gardening site or a local city site. Of course, you would want to include prompts related to your niche. People absolutely love this type of contest.
A company that sold doggie birthday supplies and cakes held a photo contest, asking for pictures of the entrants' dogs' birthday parties. The pictures were posted on the company's website, along with a description of the party (some were hilarious!). Most of the entrants told their friends and family, and posted links to their post on social media sites, which brought even more traffic to the website.
Another idea for a photo contest is to ask your previous customers to take a picture of themselves using or enjoying your product.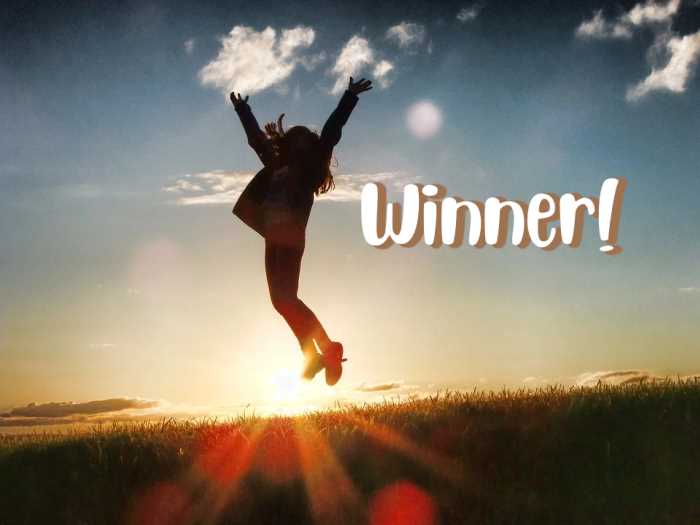 Review Writing Contest
Have users submit written reviews on any topic related to your niche. The best ones get featured on your site! Do you run a video gaming site? Have people write a review of their favorite video game. A movie site? Ask them "what's your favorite horror movie of all time?".  A site about drones? Ask them to write a review about their favorite drone model. Post their reviews and watch the traffic roll in. This is one great way to generate both web traffic and new content!
Giveaways
Closely related to contests is to host giveaways. The trick here is to give away something of value. There are a lot of different things you can do with this, but the important thing is to offer something people actually want. The focus should be on adding value to your readers rather than just giving away a simple report or "stuff".  Make it an event! You can offer bundles of products/services, have multiple winners per week so everyone has a chance at some point, etc. The goal is for people to see your site as offering more value than that of other sites.
Sponsors
Ask related websites if they want to participate in your contest/giveaway.  Add their prizes to the prize or giveaway list. Then you have them post it on their blog and social media accounts, as you will post about them on yours. This will gain exposure for both of you, while offering more valuable prizes to your audience.
Influencers
If there are certain individuals within your niche that are known as influencers or are very popular, approach them about advertising your giveaway on their site or social media accounts. You can do this by offering something specific to the type of blog they run (for example, a beauty blogger would be interested in getting free makeup), or make sure whatever you're giving away has relevance to what they write about. Some influencers will charge you money to post about your contest.
Specialized Contest Websites
You know those websites dedicated entirely to listing contests? They are actually fantastic places to advertise your contests and giveaways.
The options are endless when hosting giveaways or contests. You can literally make up anything that seems interesting because there are no limits on what your contest can be about . It's all about being creative and getting noticed by tons of people who are looking to enter contests such as these.